As an organisation that has a long standing history in skincare, Sublime Life was founded by Ador Group. The diversified business Group has over forty years of experience in manufacturing and distribution of skincare and personal care products. Over time, our founder realised that the beauty industry is dominated by the same large brands for years, and that the skincare industry has an adverse impact on the environment and generates significant waste. Never before has it been more imperative to address the age old ways of the beauty industry, and to take collective responsibility to clean up and redefine beauty standards. Its time to give the power back to the consumers and build a more sustainable enviornment.
With this vision in mind, Sublime Life, an online platform and community was born to connect and access ethical, sustainable and clean brands from across the globe to the conscious consumer of today.
Our consumers are at the heart of our business and we work very hard to bring to you a wide range of diversified brands that share the common values of transparency, honesty and authenticity.
WHAT WE DO
Sublime Life is India's Pioneer Clean Beauty curator, where we mindfully curate sustainable, ethical, effective and cruelty-free skincare products that are not only good for you, but for the planet too. Our mission is simple - to make you feel confident and safe about your beauty choices. It is about time we put the CARE back in SKINCARE.
As a company, we are conscious of how we define Clean Beauty and ensure that it is built on pillars of Sustainability. Clean Beauty focuses on products that are created with zero compromise on quality and efficacy. It is a simple practice that uses safe and non- toxic ingredients that are good for your skin's health.
HOW WE DO IT?
As a part of our Clean Beauty promise, we have zero tolerance for harmful toxins and we refuse to settle for anything but the safest and most effective formulations. We strive hard to provide you with the best, which is why our "NO- TOXIN LIST" guarantees that we curate products that are free from nasty chemicals such as:
  Parabens
  Sulphates
  Mineral Oil
  Phthalates
  Chemical Sunscreen
  Aluminium
  Heavy Metals
OUR SUSTAINABILITY PILLARS:
Sustainability for us is more than a philosophy we live by. It is a conscious lifestyle choice and a cause we wish to take further.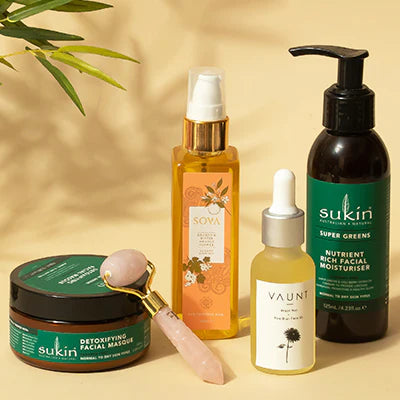 OUR BRAND PARTNERS
We only partner with the best Clean and Green beauty brands offering complete honesty and transparency. Our brand partners sustainably source their ingredients to ensure their formulations are of the highest non-toxic integrity. We carefully screen the credentials and claims of each brand that we on-board, to ensure that every part of their sourcing and manufacturing process is ethical, sustainable and done through fair trade wherever possible.All the products are sourced directly from the brand to ensure you get the best and authentic offerings.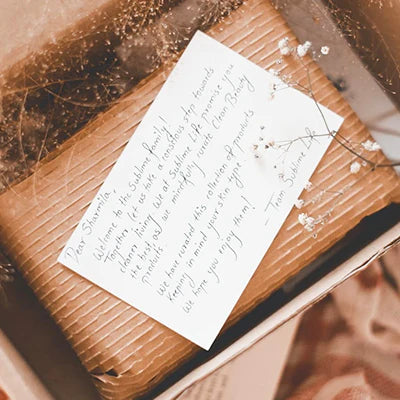 PLASTIC-FREE SHIPPING
We are committed to providing plastic-free shipping to reduce the enviornmental impact made with every puchase you make on Sublime Life. Starting with the packaging boxes, to the wrapping materials, to the tape, and the sleeves, we use only recycled materials that can be further recycled too. We are constantly re-assessing our packaging methods to find cleaner and greener alternatives for a positive impact on the planet.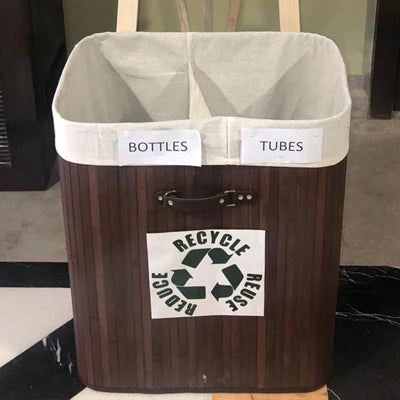 SUBLIME RECYCLES
Our approach to sustainablity is not just about clean ingredients in our product curation, but also towards the effective utilisation of resources. The beauty industry is a major contributor of plastic waste, and every empty shampoo, cream bottle or jar that we discard ends up in either a landfill or in our oceans. We encourage each and every one of you to become'Recycling Warriors'and participate in our"#SublimeRecycles"program. All you have to do is send us your old plastic empties for us to recycle or upcycle. This is our attempt at reducing waste, reusing more and saving the planet for a better future for you and yours.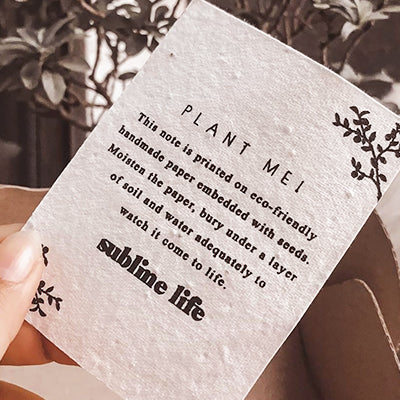 SEED PAPER
Every Sublime Life order that reaches you comes with a unique card that is embedded with seeds for you to grow at home. Growing this seed paper will always be a gentle reminder of the green switch you made to Clean Beauty to nurture and protect our planet. We hope the plant would encourage you to make more greener lifestyle choices.
LITTLE THINGS WE DO AS A BRAND
At the end of the day, it is the little things that count. Sometimes, the smaller efforts may seem insignificant, but makes a remarkable difference to the bigger picture. As a team, we try to imbibe the qualities and values that matters most to us, which is why we have made the following swaps: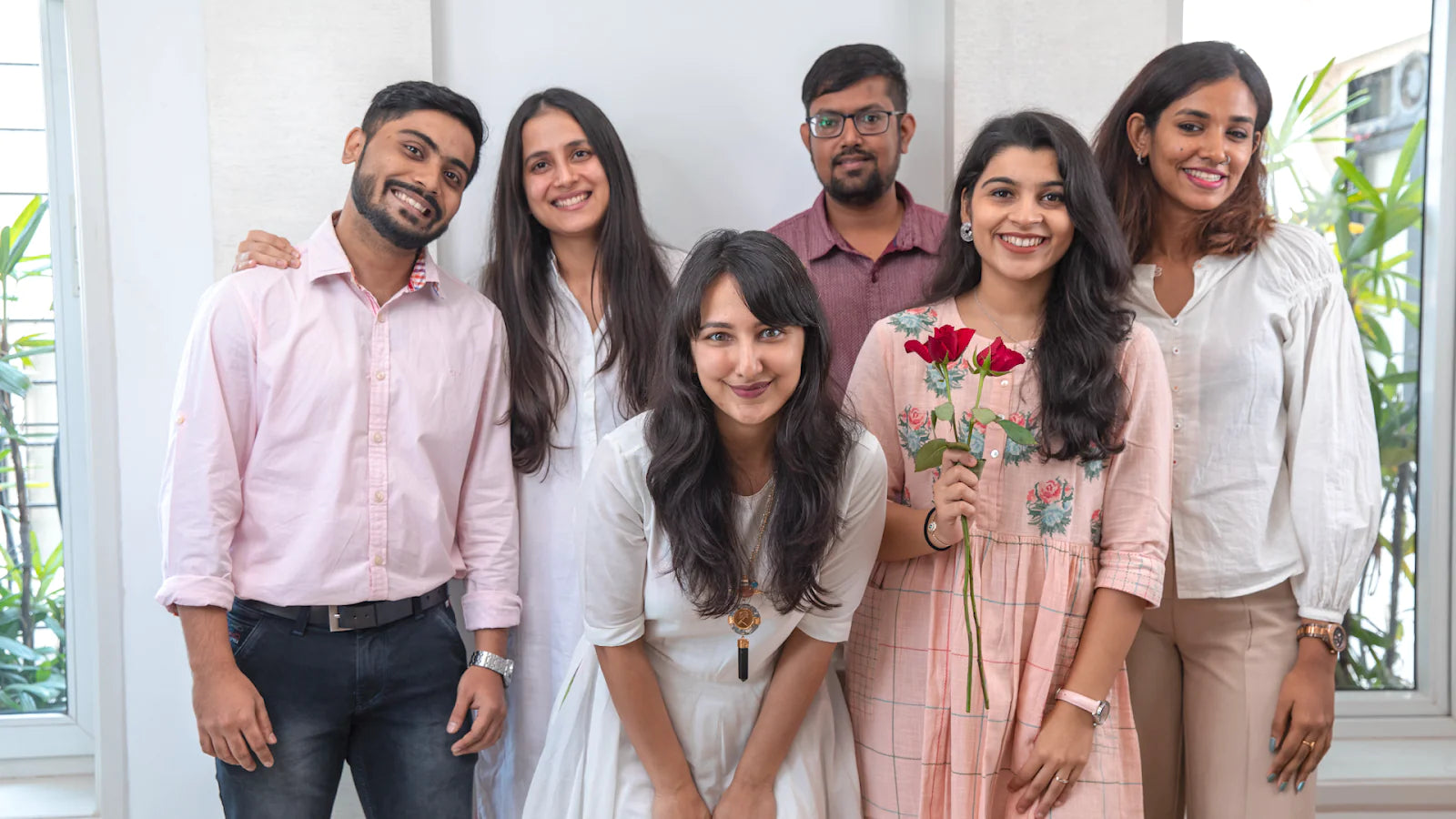 We have switched to using copper and glass bottles over packaged drinking water. Our team has collectively saved 900 single use plastic bottles per every month from going to waste.
Using reusable coffee cups to avoid the waste of paper cups every day.
We have decided to go paperless and move to digital alternatives wherever possible, or using recycled paper whenever we can.
Something as simple as turning off the lights and air-conditioning when not in use
We carpool to reduce carbon emissions, saves money and make the ride more enjoyable together.
Disclaimer: Sublime Life, as a brand and company, strives to bring safer products for you and products that are better for the environment. Our 'no list' is a list of ingredients we believe are avoidable in skincare, especially when there are alternatives available today. Our years of experience in the industry and in-depth research on a very subjective topic like ' clean beauty' enables us to curate what we believe are cleaner and safer products with attributes of sustainability. We are in no way insinuating that we are a governing body or the bible to clean beauty as we understand each person has a personal preference and may define 'clean beauty' differently. All we hope to do is enable our Sublime family and community to make more conscious choices in our own little way. We welcome suggestions and healthy thought processes to be shared to further better our commitment and streamline our product range from time to time.